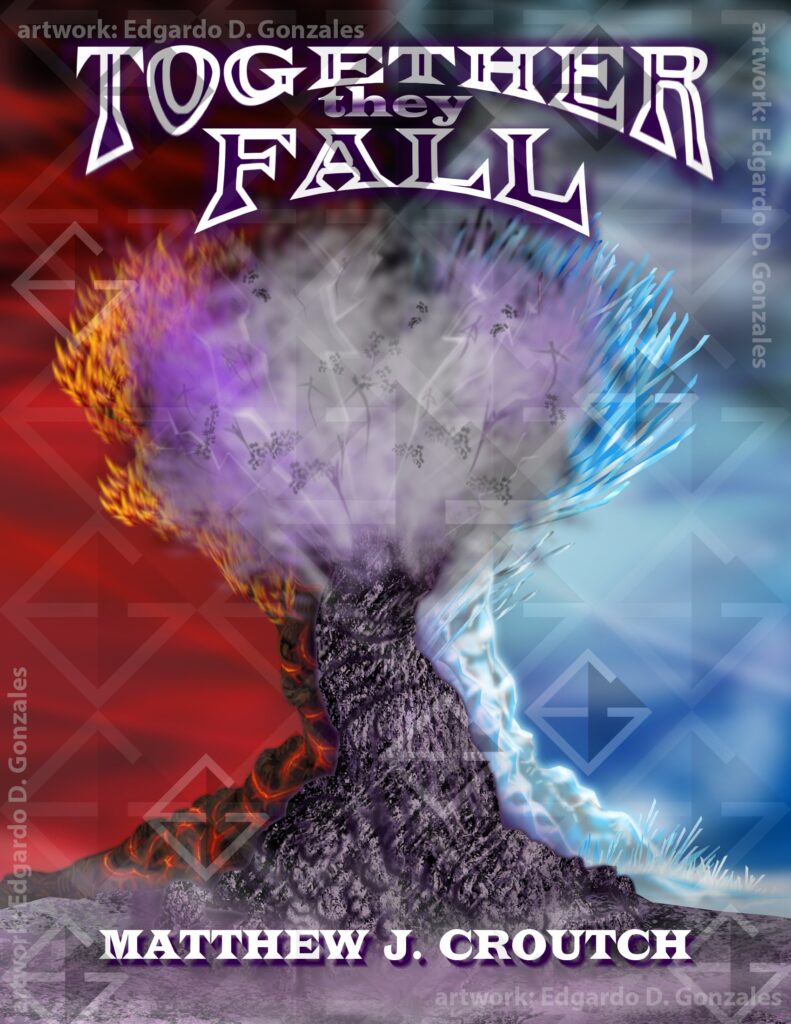 On the Elvish continent of Giana, Captain Ayleen Ebella is investigating a series of deaths. After a catastrophic life-altering event at the New Year's Eve celebration, she is desperate to figure who the Mad Wizard of Thaldor is before he strikes again. Together with Tyran, a thief turned informant, she has to race against time to stop the wizard. Meanwhile, Princess Dariusa starts her own cult in effort to try and seize the throne from her mother, Queen Merri. Three questions are on Ayleen's mind; How could one person divide an entire continent, who is the bigger threat, and how does she reunite a people torn apart by colour?
Artwork by Edgardo Gonzales
"Together They Fall" is now available on Archway Publishing, Amazon, and Barnes and Noble. To purchase, please use the links below!